Our personalised training program will transform your health, strength, confidence, agility and flexibility. This growing community welcomes all ages and abilities – empowering ourselves and each other along the way. 
Do you like a challenge? Meet us on the mat at Bruns Gym!

Bookings essential for ALL classes!

Click on links below to book AND secure your class


Choose your training plan
Muay Thai classes under Point Break Jiu Jitsu at Bruns Gym.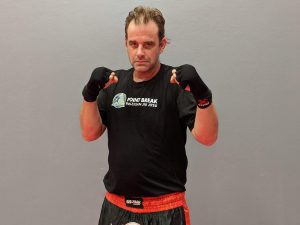 I started training Muay Thai at 16 years of age and trained with 3 different teachers over the years, fighting in a number of interclub tournaments along the way.
I also trained extensively in Capoeira and the Chinese Internal Arts, studying the philosophical and spiritual aspects of combat.
Taking the time to practice and hone yourself with the Art of Muay Thai you will learn such an effective way of protecting yourself while developing
strength and confidence in the other areas of your life.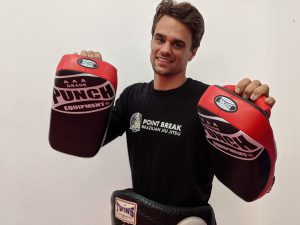 I started martial arts for fun, fitness and to learn to defend myself, along the way it has become my guide to spiritual growth and the ultimate tool in creating a healthy lifestyle mentally and physically.
My goal in every class is to have fun! but also help people develop there physical, mental and spiritual potential.
FOLLOW US ON SOCIAL MEDIA