With BRAZILIAN JIU JITSU & MUAY THAI at Point Break we believe everyone has the ability to transform themselves!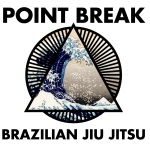 With Point Break BRAZILIAN JIU JITSU & MUAY THAI! Our personalised training program will transform your health, strength, confidence, mental agility and flexibility. This growing community welcomes all ages and abilities – empowering ourselves and each other along the way. 
Do you like a challenge? Meet us on the mat at Bruns Gym!
Choose your training plan
Point Break Jiu Jitsu at Bruns Gym and Murwillumbah with Professor Rhys Dykes. A great way for kids to channel their energy in a positive way. Self defense, fitness, discipline and great fun.
Bruns Gym is home to Point Break BJJ with Professor Rhys Dykes. Fun for all ages and especially anyone who has thought that martial arts would be intimidating or beyond their capacity. Brazilian Jiu Jitsu is one of the friendliest and most effective martial arts.
Muay Thai classes under Point Break Jiu Jitsu at Bruns Gym.
BRAZILIAN JIU JITSU INSTRUCTOR
My name is Rhys Dykes and I believe that Brazilian Jiujitsu (BJJ) has the ability to transform lives by finding real balance and fulfilment through the regular practice of this exciting "Gentle Art". My classes are suitable for both children and adults and I take great pride in practicing and sharing Brazilian Jiujitsu. 
I have achieved the level of first degree black belt in Brazilian Jiu Jitsu from my instructor Peter de Been, a student of Carlos Gracie Jr. During my fighting career, I spent 6 months in Rio de Janeiro, Brazil where I was training under Roberto Corrêa de Lima also known as "Gordo, the half guard King". During this time I was lucky enough to roll with Rafael dos Anjos and other legends of Brazilian Jiujitsu (BJJ). 
I am 3 times Pan Pacific gold medallist and a silver medallist in the 2007 World Masters championships in Rio de Janeiro (blue belt). Over the years I've also added a plethora of Australian state champion titles under my belt. 
I returned from India 3 years ago – the place where Jiujitsu originated. While I was there, I taught seminars and classes to the next generation of Brazilian Jiujitsu and Mixed martial arts enthusiasts. 
I am a principles-based teacher, focusing on the foundation ideals and concepts in BJJ. I consider myself a traditionalist, with an eye for dynamic and progressive ideas emerging in Brazilian Jiu Jitsu. Our Point Break community can't wait to share the secrets of this empowering and innovative practice with you!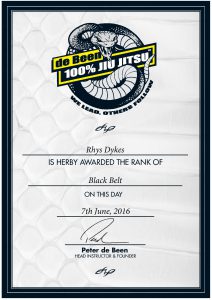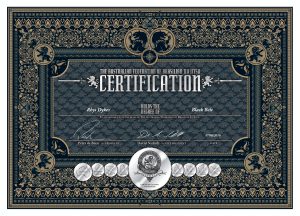 Since starting my journey 6 years ago training in Mixed Martial Arts, predominately Muay Thai, Brazilian Jiu Jitsu and Wrestling, I've witnessed and  the incredible benefits MMA can have. It boosts confidence levels, easily achieves weight loss goals, improves focus and mental states and increases inner and outer strength and discipline which can be applied in all aspects of life.I have trained under the 2-time Australian Champion, and have had 6 MMA fights and 1 Muay Thai fight. I spent a month in Thailand at the world class Tiger Muay Thai gym, training with professional athletes and trainers.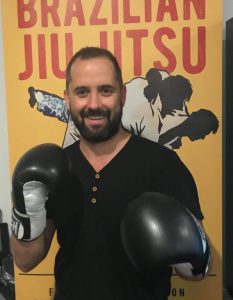 I believe boxing and martial arts are a great way for people to empower themselves, build mental fortitude and and discover the road map for success in whatever you do. I enjoy helping people and want to see you do the best in your training. I have 8 years experience training as an amateur boxer (ages 14-22) and also 2 years training in Muay Thai. I have competed in 13 amateur boxing fights and have experience dealing with pre fight nerves, preparing for a fight, sparring and building good technique and general fitness.